You must allow cookies and JavaScript for a proper shopping experience.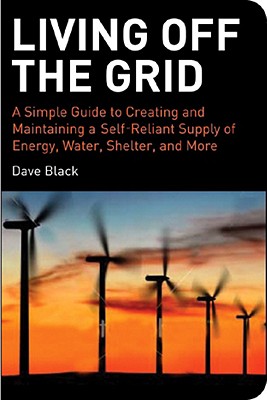 Price: $5.98
Publisher: Skyhorse Publishing : 2008-11-17 00:00:00
Seller ID: 116698
ISBN-13: 9781602393165
Binding: Paperback
Condition: Used - Very Good
---
In daily life, we can take control of the resources and services we depend on. Electricity and energy don't have to come off the public utility grid--alternatives abound in solar, wind, and water generated power. Design decisions can drastically affect power consumption, and bio-diesel and alternative fuels can help break the oil habit. Dave Black describes alternatives for eco-pimping your home and lifestyle for independence, economy, and a more integrated way of life. Equally valuable for the urban dweller vaguely concerned about the size of his or her carbon footprint and the rural self-suf...
View More...
Price: $8.98
Publisher: Hoagland, Tony : 2001-01-01 00:00:00
Seller ID: 126559
ISBN-13: 9781555975494
Condition: Used - Very Good
---
The new poetry collection by Tony Hoagland, the award-winning author of What Narcissim Means To Me and Donkey GospelIn Unincorporated Persons in the Late Honda Dynasty, Tony Hoagland is deep inside a republic that no longer offers reliable signage, in which comfort and suffering are intimately entwined, and whose citizens gasp for oxygen without knowing why. With Hoagland's trademark humor and social commentary, these poems are exhilarating for their fierce moral curiosity, their desire to name the truth, and their celebration of the resilience of human nature....
View More...