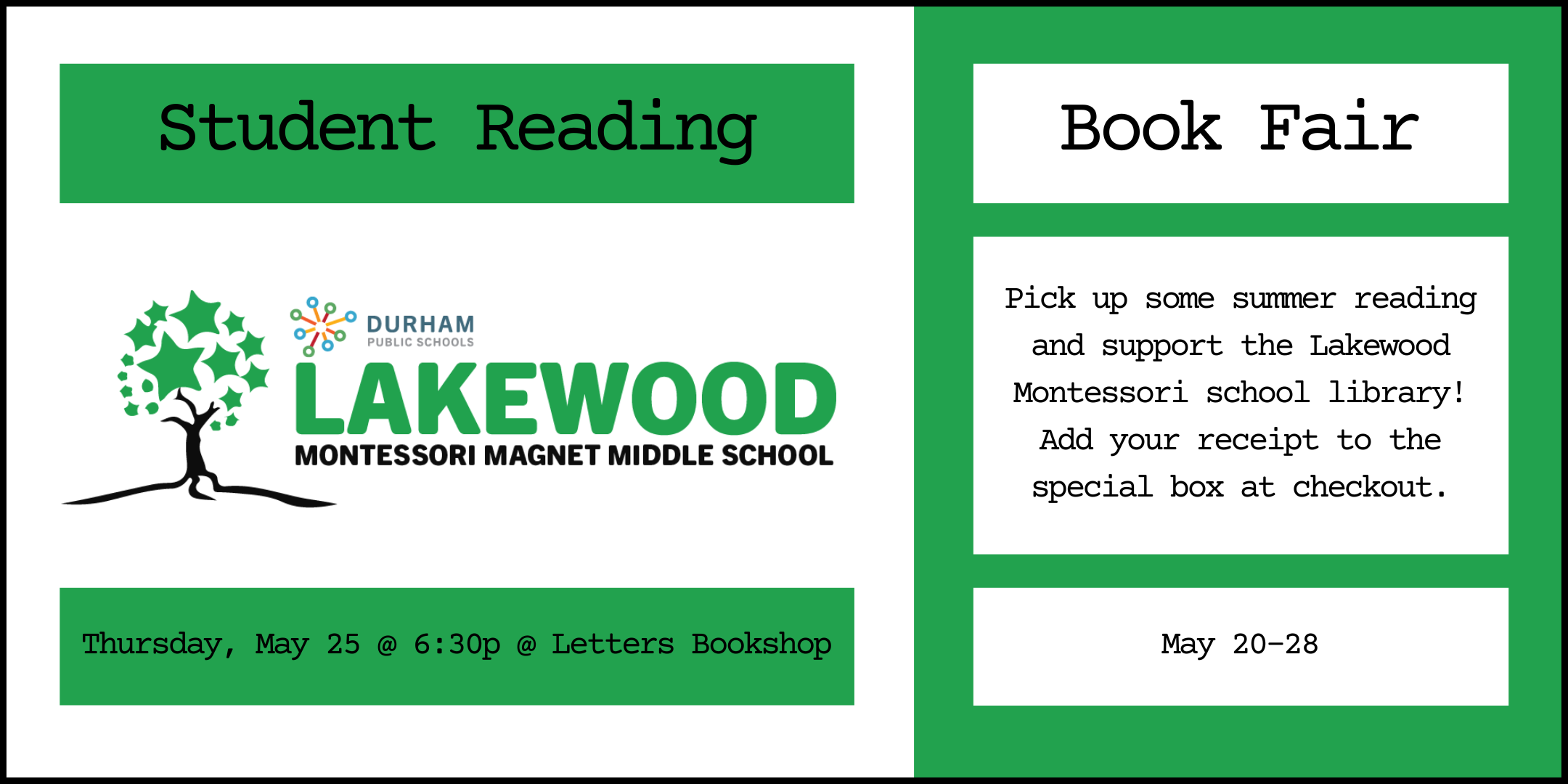 When: Thursday, May 25 at 6:30p
Where: Letters Bookshop, 116 W Main St., Durham, NC
Note: this event will take place on our second floor, which is up a flight of stairs.
About the event:
Hear students from Lakewood Montessori Middle School's writer's club share some of their original writing!
This reading is presented in conjunction with Lakewood Montessori's in-store summer reading book fair at Letters. From Saturday, May 20 to Sunday, May 28, let us know you're here for the book fair and add your receipt to the special box at checkout. A portion of the proceeds from book fair sales will go towards future book purchases for the Lakewood Montessori school library.